social campaign posts used on Instagram
Buccaneers - original HD version
Chiefs - original HD version
I was fortunate to have worked on the "Road to the Super Bowl" social campaign with Bleacher Report to help build momentum towards Superbowl LV (55). We were tasked with creating two stylized reels, highlighting the big moments of the Tampa Bay Buccaneers & Kansas City Chief's season along with their star quarterbacks Tom Brady & Patrick Mahomes. The timeline on this project was very tight. There was a large amount of night-marish, multi-player shots that needed to be rotoscoped as well. Partnering with Eric Diga, we developed a roughly illustrated look based on some early style frames Eric created. I also created passes of textures based on sketch, crayon, and pencil to be used over the players after isolating them into mattes. For this project I had to develop a new workflow to handle sticking the conté crayon shading and other textures to the players as they run around in shots. This helped cut down immensely on time texturing.
This was an early look test I developed while thinking about how to create texture over rotoscoped footage.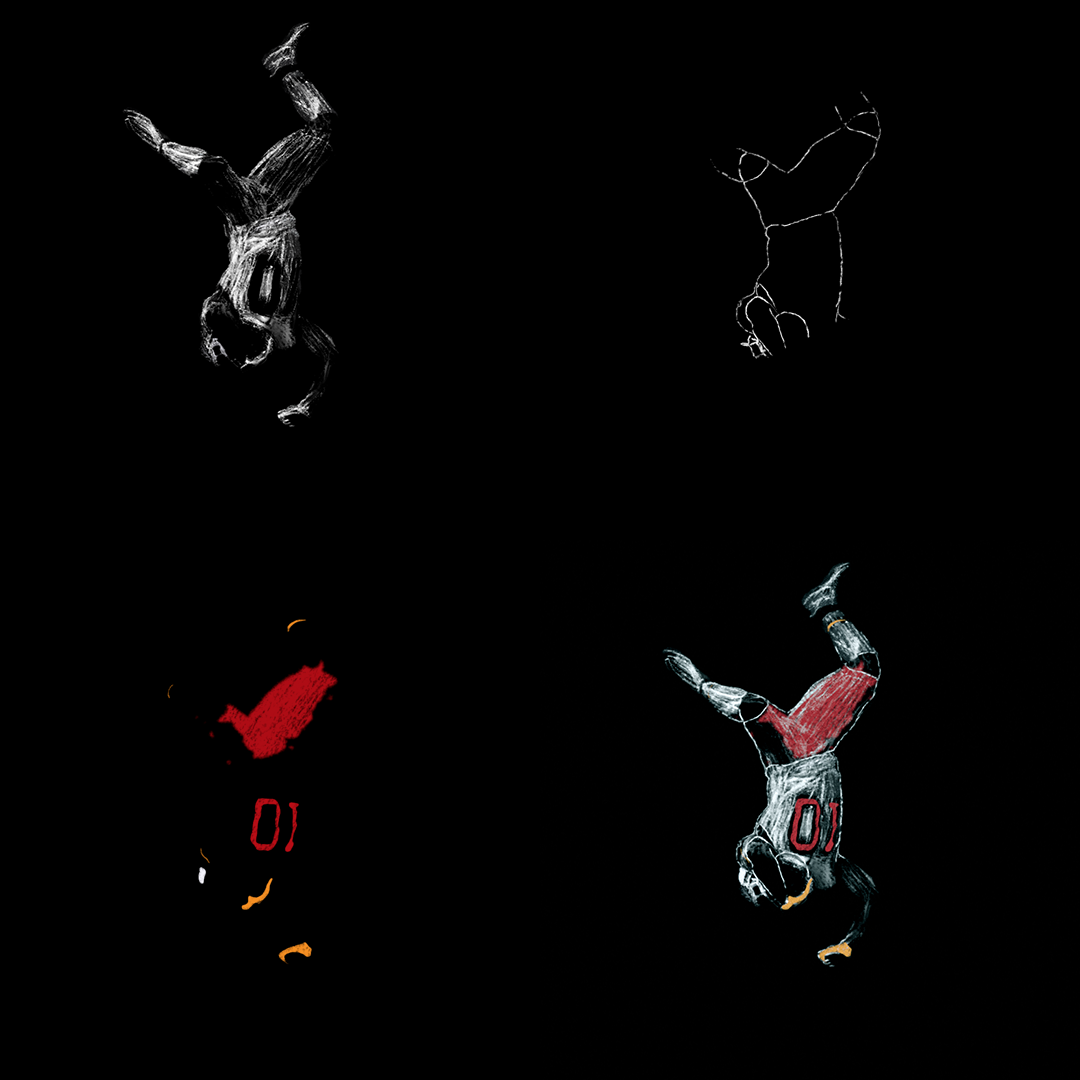 In this shot of Tyreek Hill backflipping into the end zone you can see how we split the texturing into three passes of: shading, line, and color. The bottom right is combining all three with additional color grading over everything.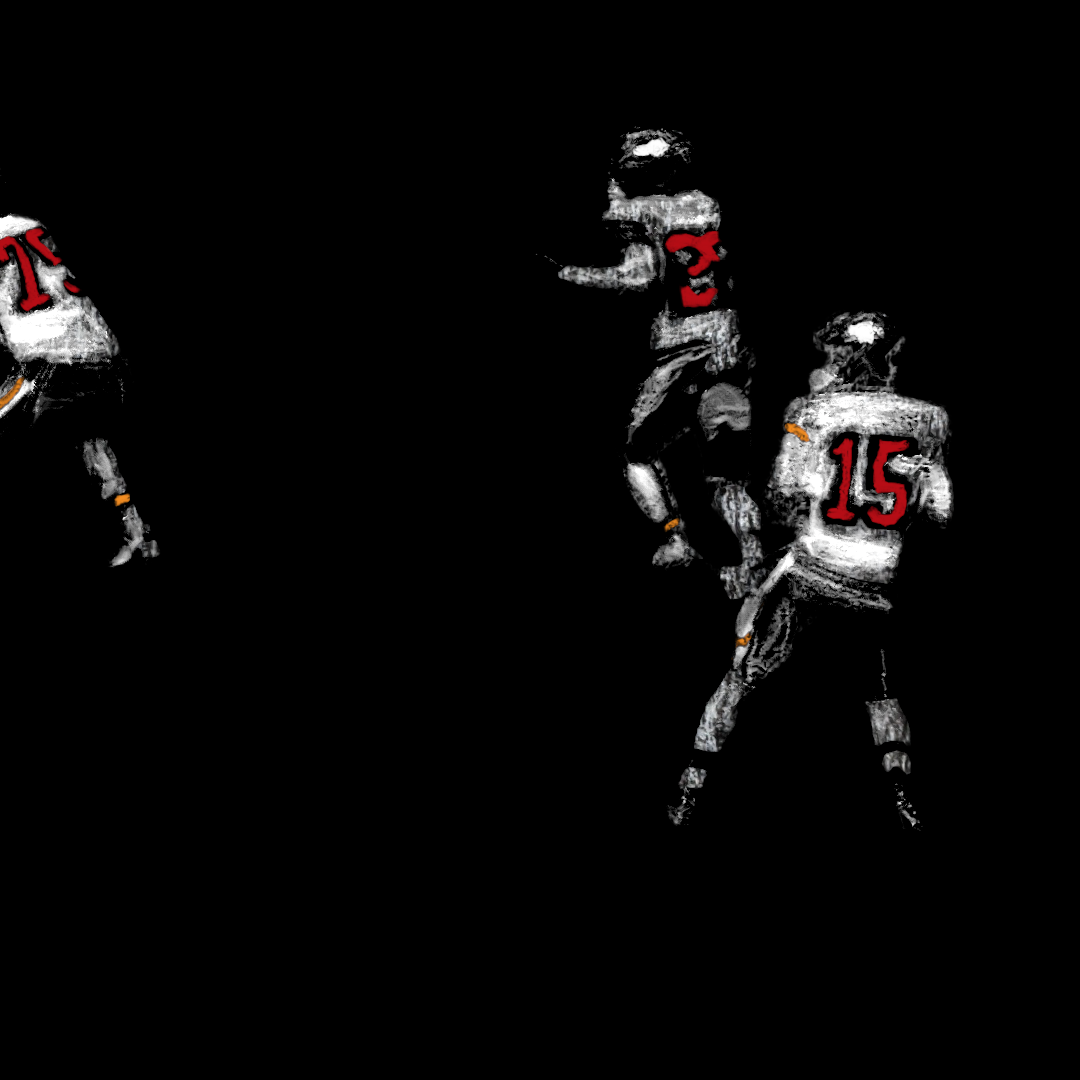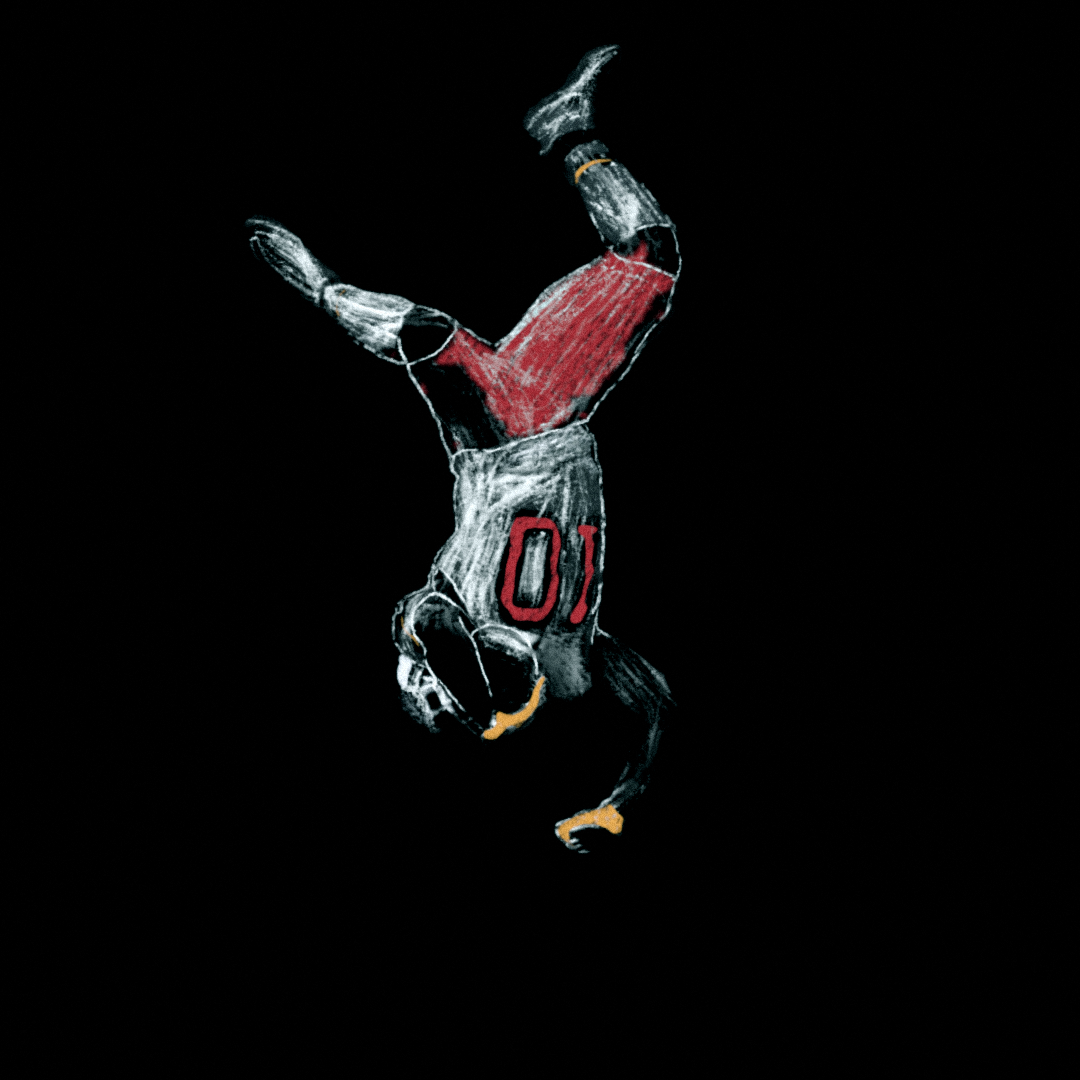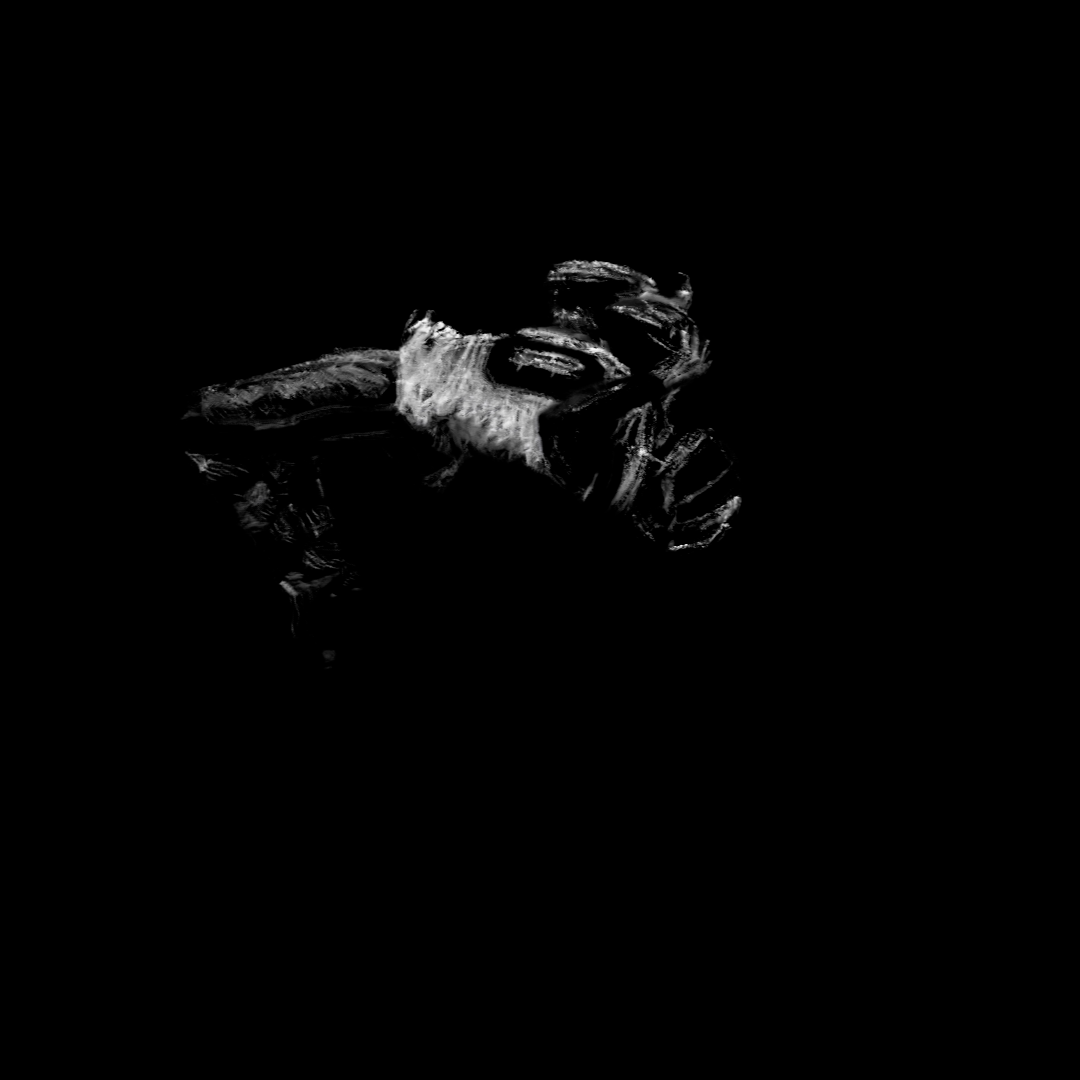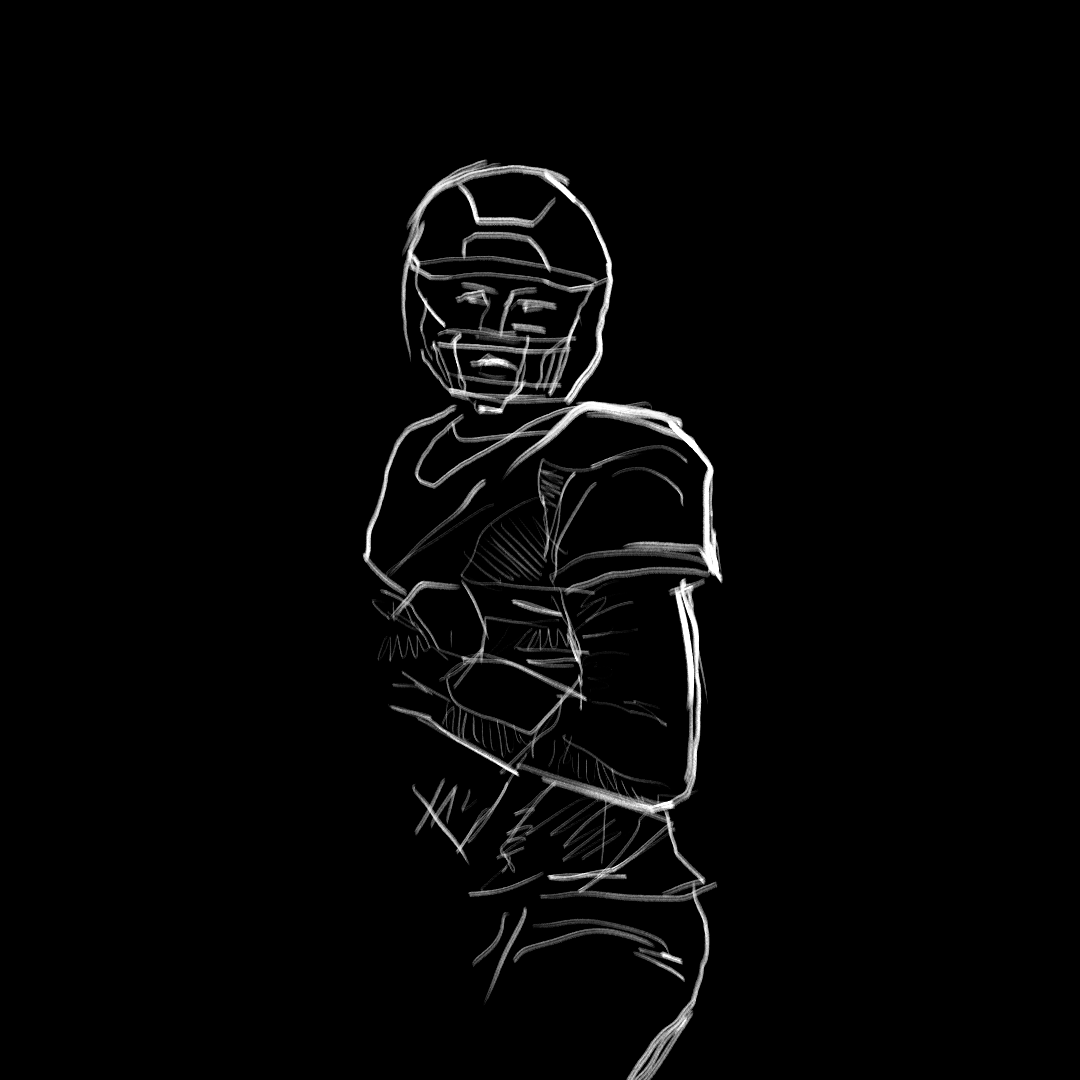 Frames from both the Buccaneers and Chiefs pieces.
A short breakdown of some of my work on this project