Style frames created for a super fun relaunch of the classic show, Mystery Science Theater 3000 on AMC. Inspired by bad sci-fi B-movies and crusty pulp fiction typefaces, I created two concepts for these boards. One based on the tacky circular moon ball logo and another based on the octagonal portal shape from the original show intro. 
Studio: AlterEgo Creates
Client: AMC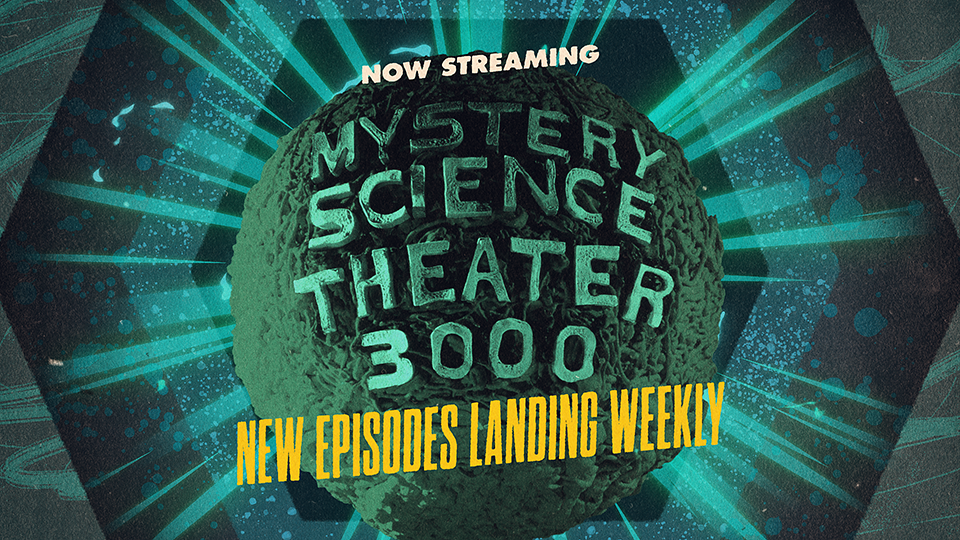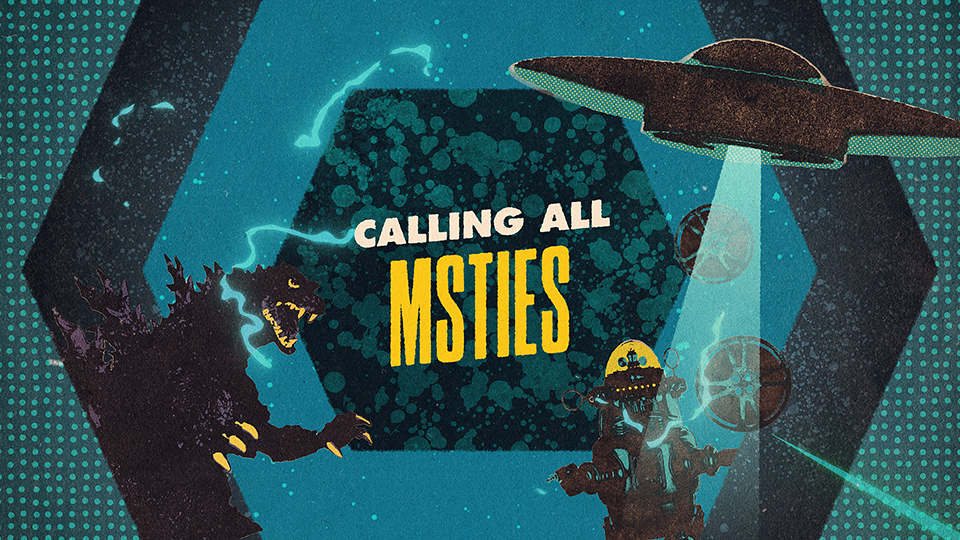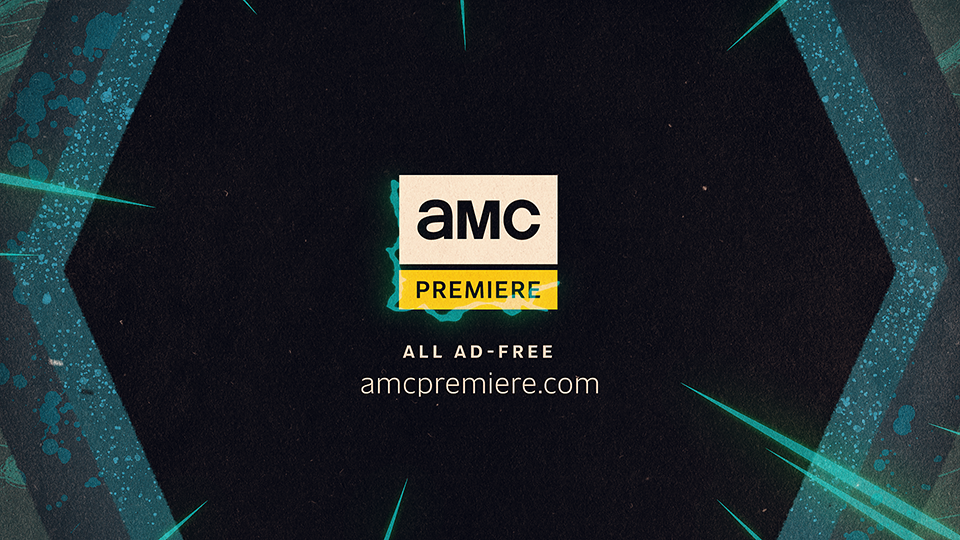 A early motion test I created for a title card.
Below are alternate palette and style frames developed.